Doritos Junkies....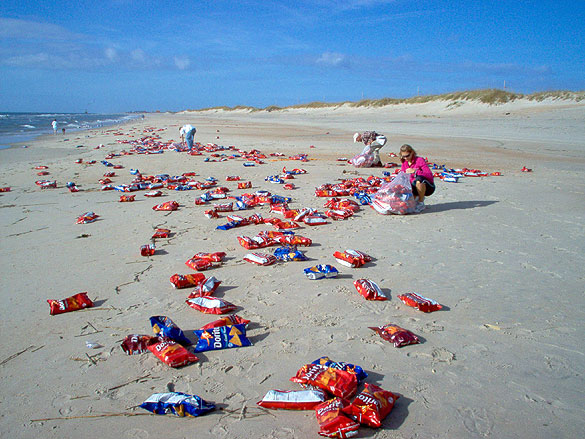 Hit the jackpot in North Carolina.


A tractor-trailer-size container filled with thousands of bags of Doritos washed up here early Thursday, prompting Hatteras Islanders to summon their inner scavengers.
After drifting south for several days in the Atlantic, the container veered landward at Diamond Shoals off Cape Point and came to rest in the wash south of the Cape Hatteras Fishing Pier in Frisco as the tide came in.
Steve Hissey, who runs the tackle shop at Teach's Lair marina in Hatteras, received a call from a charter boat captain.

How's the fishing?" Hissey asked.
"I got two stripers and 35 bags of Doritos," the captain answered. - The Pilot Online